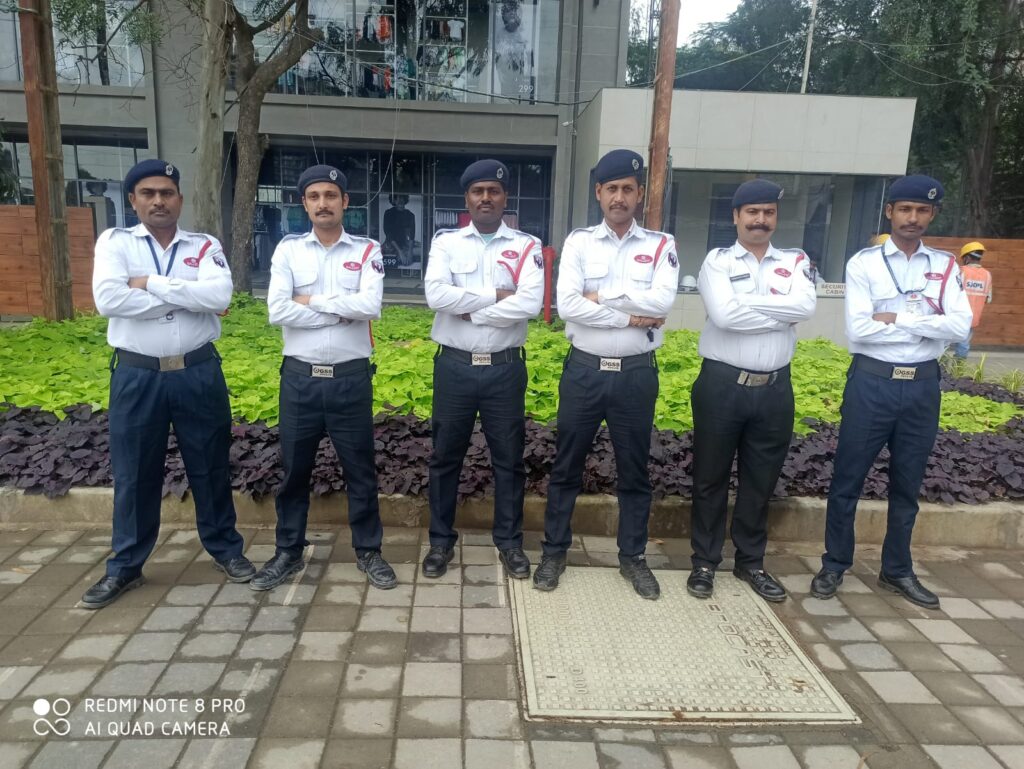 The safety of your residence, corporate offices, business units, storage and warehouses, and manufacturing and production units is of utmost priority. Therefore you need someone you can completely trust.
At Gallent Security Services Pvt. Ltd., we understand all your concerns regarding the safety and security of your commercial and residential premises. Therefore, we offer professional Man- Guarding Services that cater to all your security needs.
Our process includes recruitment, training, and deployment of security personnel at the desired sites by our clients.
We are very thorough with our procedure to provide maximum security to our clients. Here's a detail of our Man-Guarding process:
When we get a query for Man-guarding services, we start by visiting the site. First, we observe the site thoroughly, study the neighborhood, and then make suggestions according to the size of the site and specific industrial requirements.

We hire man-guarding professionals, get their police verification done, and thoroughly train them. Our training includes on-the-job training as well. Clients can also interview the professionals during this process to be sure.

After the complete training and police verification, we deploy them on the site. We have a 02-day trial period of deployment for our clients.
Our Man-Guarding services cover a wide range of activities like gate-keeping, visitor management, parking, and entry-point management, and implementation of COVID-19 protocols, etc., depending on the site's requirements.